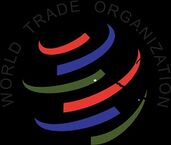 The WTO is an organization for liberalizing trade. It's a forum for governments to negotiate trade agreements, and settle trade disputes. It also oversees these agreements. It operates a system of trade rules. The WTO is a place where member governments go, in attempt to sort out the trade problems they face with each other. The first step is to talk. The WTO was born out of negotiations, and everything the WTO does is the result of negotiations. The bulk of the WTO's current work comes from the 1986-94 negotiations called the Uruguay Round and earlier negotiations under the General Agreement on Tariffs and Trade (GATT). The WTO is currently the host to new negotiations, such as the "Doha Development Agenda" launched in 2001.
The WTO's predecessor, the General Agreement on Tariffs and Trade (GATT), was established after WWII in the wake of other new multilateral institutions dedicated to international economic cooperation - notably the Bretton Woods institutions known as the World Bank and the IMF. A comparable international institution for trade, named the International Trade Organization was successfully negotiated. The ITO was to be a United Nations specialized agency and would address not only trade barriers but other issues indirectly related to trade, including employment, investment, restrictive business practices, and commodity agreements. But the ITO treaty was not approved by the United States and a few other signatories and never went into effect.
When countries have argued for lower trade barriers with other countries, the negotiations have helped to liberalize trade. But the WTO is not just about liberalizing trade, and in some circumstances its rules support maintaining trade barriers — for example, to protect consumers or prevent the spread of disease.
== Successes and failures viewed from different perspectives==

While the World Trade Organization has done a lot of good work for free-trade, one of the big criticisms of the WTO is that small countries do not get much say, and that large and powerful countries, such as the United States or France, are more concerned with benefitting themselves than actually fulfilling the goals of the WTO. The small and developing countries that need help also end up worse off in the end because they owe a lot of money in foreign currency. Also, the WTO's policies, that are given to countries that take loans, are actually considered anti-development. Advocates of the WTO would respond by saying that all agreements must be unanimous, so small countries would simply have to say "no", however this does not always happen. The development pursued by the WTO sometimes interferes with the culture of a developing country, resulting in a net loss.
Ad blocker interference detected!
Wikia is a free-to-use site that makes money from advertising. We have a modified experience for viewers using ad blockers

Wikia is not accessible if you've made further modifications. Remove the custom ad blocker rule(s) and the page will load as expected.